Custom PCs
We build PC's designed for performance and offer solutions to meet your precise requirements, for home, gaming, or business.
Our technicians will discuss your needs with you and offer solutions based on genuine product knowledge and with regard to your budget. Once we have agreed the specifi cation with you, the system takes 3 to 7 days to build, confi gure, and test. Our custom PC service is founded on our passion for building premium quality PCs using the latest quality branded components by experienced PC technicians. We can build systems to any level you require from 'bare-bones' base units to complete systems including monitor, keyboard, mouse, and peripherals.
We can supply Windows 10 or Ubuntu Linux operating systems which will be pre-installed and updated.
To discuss your new PC system requirements, simply email us with your requirements or visit us in-store and talk directly with our experienced team of technicians who will be pleased to spend time to ensure you get the best advice.
All our PC's come with full 12 month RTB warranty and free end-of-warranty service (worth £59.99) to ensure long-term performance and peace of mind.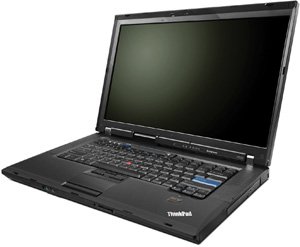 Refurbished laptops and PCs
I Love My PC sells a carefully chosen range of high quality second-user Laptops and PCs which have been selected for their reliability and outstanding value for money. All our second-user products have passed our rigorous refurbishment program.
Any computer that completes our refurbishment program operates in all respects as new. We are confi dent that all our refurbished products operate perfectly. However, should they exhibit any hardware fault whatsoever* during the 30 day warranty period, we will repair the unit free of charge.
*excludes batteries.
Products off the shelf
LAPTOPS
We supply a range of new laptops from leading brands such as Asus, Lenovo, and others. Simply contact us to discuss your requirements and we will quote you for a laptop ideally suited to your needs. For peace of mind, all new laptops are supplied with a full 12 month manufacturer warranty.
TABLET COMPUTERS
For on-the-move computing, the convenience of a tablet computer with wifi , 3G or 4G, is diffi cult to beat for web browsing, casual gaming, music, photo's, movies, and so much more. Visit us in-store for to chat about tablet computers & accessories and discover for yourself these revolutionary touch-screen mobile computers.
PC COMPONENTS
We stock a wide range of leading-brand PC components selected for their performance and reliability, ranging from budget solutions to high-end performance parts. We also offer matched core bundles of top-brand motherboard/processor/memory combo's which we select knowing they offer fantastic performance, reliability and value. Visit us in-store or phone to check-out our product range and prices of components including: cases, psu's, motherboards, processors, memory, hard-drives, ssd's, optical-drives, fans & coolers, expansion cards & adaptors, cables & connectors, and many other parts.
PERIPHERALS & ACCESSORIES
Our range of peripherals and accessories is constantly updated with the latest products chosen for their quality and value. Come in and browse our products including bags & sleeves, external drives, USB pen drives and adaptors, fl ash memory, laptop chargers, wifi modems & routers, paper, cables, drive caddies, games controllers, keyboards & mice, mouse-mats, web-cams, headsets & microphones, USB hubs, CDs, DVDs, cleaning products, and more.
OTHER
We also sell the following products:
Desktop Kits
Graphics Tablets
Keyboards KVM & Switch Boxes
Mice and Trackballs
Microphones & Headsets
Mouse Mats
PC Joysticks & Controllers
Power Distribution & Surge Protection
Printers
Scanners
Speakers
Uninterruptible Power Supplies
USB Memory Sticks
USB Hubs
Web Cams
Amazing service! This guy really knows his stuff - even explained what he was doing so I could fix the problem myself if it happened again. This is someone who genuinely takes a pride in his work/ business.
Just a note to say thank you for your assistance with upgrading my Asrock 300 mini pc bios to support the new 5700g cpu I'm a nervous brand new PC builder and had done a lot of research but was very grateful and relieved when he said yes I can and it would cost £25.00 and he be in touch in 2-3 days. 2 days later I got a call and collected my now upgraded and posting PC . In addition he had modded my wraith stealth cooler to fit the case no charge! Subsequently I've installed windows 10 and done some limited overclocking it's scorchio! I love my new PC Would recommend this team. Great price and customer service, will definitely go back. Regards RobF
So helpful and sorted my PC issue straight away, would definitely recommend them.
Honest, quick and helpful. Couldn't ask for more
Very friendly professional service. You feel your equipment will be safe in their hands because they care and check everything.. Can recommend them without reservation on knowledge, care, and pricing.. They brought my expired laptop back from the dead. What more can you say?!
Fantastic service this morning. Emergency laptop battery change required before travelling. Job too fiddly for me. They had it changed first thing with no fuss. Very professional. All now working perfectly.
What a great service. I cannot recommend "I Love My PC" high enough. They sold me a fantastic laptop at a great price. My son spilt a mug of mint tea over it, after only 4 months of ownership!! I called up to order a new laptop but instead they thought there was a chance of fixing it......After a lot of perseverance and dedication it was fixed and is as good as new - Brilliant. I have also used I love My PC to fix, upgrade and service other laptops. They are very professional and clearly explain what the charges are before starting any work. This is a great business that will give you sound advice and solutions. I am under no doubt they go the last mile to keep a machine running or find a best solution to a problem.
Caroline Goldstein
2021-07-28
This place is such a find! I needed a new laptop and went to ask advice at a certain department store, but the adviser gave me too many options all of which were too fancy and out of my price range anyway so I came away bamboozled and clueless. I went to I Love My PC and Dave sorted me out very quickly. He really knows his stuff and was great at homing in on what I was after then matching it to what he had in stock. I chose a laptop with a better spec than expected and saved at least £200, if not more as he pre-loads a free version of Office so that's another £120 saved. The best bit is that, as he says, the whole point of the business is to keep stuff out of landfill, so not only have I bought a reconditioned laptop which otherwise would've been dumped, he's taken my old one off my hands and I trust him not to ditch it. He also transferred everything very quickly from my old laptop to my new one, so I now have a good-as-new laptop which is a better spec than I expected for way less money and I don't feel guilty about ditching the old one. Can't ask for more and I'll certainly use this shop again in the future.
Just popped in to get a spare laptop charger as I thought mine is broken. But instead they managed to fix it while I was waiting. Excellent, professional and fast service. Very recommendable.
Top class business; a total delight of competence and friendliness. I am already looking for reasons to come back. Also their hand gel is wild.