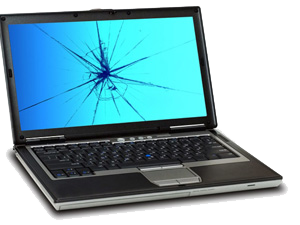 Laptop and PC Repairs
The most common PC & laptop repairs include over-heating, failed or broken screens, keyboards, motherboards, optical drives, hard drives, or charging issues. These repairs are usually fixed price and include VAT. All our repairs are undertaken in our workshops by our own technicians (except re-flows & BGA work, and advanced data recovery) to ensure high standards and timely return of finished jobs. All work is warranted, and usually fixed-cost, unless specifically stated otherwise.
Laptops
Cooling system service
Screen or inverter or cable replacement
Keyboard replacement
Motherboard replacement
Optical drive replacement
Power-jack replacement
Charger tip replacement
Memory replacement
Hard drive replacement
Motherboard switches/sockets/capacitors
PCs
Cooling system service
Motherboard replacement
Optical drive replacement
PSU replacement
Memory replacement
Hard drive replacement
Graphics card replacement
Motherboard switches/sockets/capacitor
If the repair work you need is not listed, please call and ask if we can provide you with the specific repair you need.
Virus Removal
I Love My PC can safely and completely remove viruses from your computer. We have a range of virus removal tools along with the technical expertise to make sure your computer is virus free, including; Virus Removal – Spyware Removal – Malware Removal Adware Removal – Root-kit Removal – Trojan Removal – Fake Anti-virus Removal. We can also advise you about popular anti-virus & security software packages.
What is a Virus?
A computer virus is a computer program that can copy itself and infect a computer. The term "virus" is also commonly used to refer to other types of malware, including but not limited to adware and spyware programs that do not have the reproductive ability. A virus can spread over a network or the Internet, or carried on removable media such as a fl oppy disk, CD, DVD, or USB drive.
What is Malware?
Malware, short for malicious software, is a software designed to secretly access a computer system without the owner's informed consent. Malware includes computer viruses, worms, trojan horses, spyware, dishonest adware, scareware, crimeware, most root-kits.
Why do I need anti-virus software?
It is important to guard against virus or malware infection of your computer to prevent information about you or your services being stolen or misused, your computer being disabled in some way, or your computer being used without your knowledge. Most free anti-virus programs do a reasonable job of keeping out viruses, but are not generally so effective at protecting against other malware, including identity theft. We have many years of experience removing virus and malware infections from hundreds of computers and recommend several packages, depending on your needs, which are available at our shop counter at discounted prices.
I have an infection – What now?
The most annoying part of an infection is it frequently prevents your computer accessing the internet properly. Therefore it is difficult to find help or resources to remove the infection. We are well equipped to scan for and remove malware using specialist software on our dedicated computers. In some cases the damage done to the operating system after the virus/malware has been removed is so severe that it cannot be easily repaired. If this happens, then your fi les have to be copied off your hard disk, your operating system re-installed, and then your files copied back. In this case, we offer a special package to try and keep your costs down.
Data Recovery
When data appears to be lost or inaccessible, I Love My PC experts provide you with a range of data recovery services. Your data maybe anything from personal photos to years of business data on a failed or corrupt hard drive. I Love My PC delivers fast and reliable data recovery services to return your precious data back to you as quickly as possible.
Data can be recovered from:
Laptops
PCs
Bare hard drives
USB memory sticks (broken sticks repaired)
SD cards
And many other media types.
We offer three principal levels of data recovery;
1. Overwritten or corrupt data where the fi le system is ok
2. Low-level fi le system corruption recovery (pending evaluation)
3. Damaged drive recovery (pending evaluation)
Evaluation is a process to determine the true condition of a drive and/or the data contained on it. This process determines the work and costs involved for a successful recovery, or even if it's possible. The evaluation charge is non-refundable whatever the outcome.
Just bring your computer or data-drive to our shop and tell us what happened, we can then discuss with you what help we can offer, or call us on 0117 9248755.
Amazing service! This guy really knows his stuff - even explained what he was doing so I could fix the problem myself if it happened again. This is someone who genuinely takes a pride in his work/ business.
Just a note to say thank you for your assistance with upgrading my Asrock 300 mini pc bios to support the new 5700g cpu I'm a nervous brand new PC builder and had done a lot of research but was very grateful and relieved when he said yes I can and it would cost £25.00 and he be in touch in 2-3 days. 2 days later I got a call and collected my now upgraded and posting PC . In addition he had modded my wraith stealth cooler to fit the case no charge! Subsequently I've installed windows 10 and done some limited overclocking it's scorchio! I love my new PC Would recommend this team. Great price and customer service, will definitely go back. Regards RobF
So helpful and sorted my PC issue straight away, would definitely recommend them.
Honest, quick and helpful. Couldn't ask for more
Very friendly professional service. You feel your equipment will be safe in their hands because they care and check everything.. Can recommend them without reservation on knowledge, care, and pricing.. They brought my expired laptop back from the dead. What more can you say?!
Fantastic service this morning. Emergency laptop battery change required before travelling. Job too fiddly for me. They had it changed first thing with no fuss. Very professional. All now working perfectly.
What a great service. I cannot recommend "I Love My PC" high enough. They sold me a fantastic laptop at a great price. My son spilt a mug of mint tea over it, after only 4 months of ownership!! I called up to order a new laptop but instead they thought there was a chance of fixing it......After a lot of perseverance and dedication it was fixed and is as good as new - Brilliant. I have also used I love My PC to fix, upgrade and service other laptops. They are very professional and clearly explain what the charges are before starting any work. This is a great business that will give you sound advice and solutions. I am under no doubt they go the last mile to keep a machine running or find a best solution to a problem.
Caroline Goldstein

2021-07-28

This place is such a find! I needed a new laptop and went to ask advice at a certain department store, but the adviser gave me too many options all of which were too fancy and out of my price range anyway so I came away bamboozled and clueless. I went to I Love My PC and Dave sorted me out very quickly. He really knows his stuff and was great at homing in on what I was after then matching it to what he had in stock. I chose a laptop with a better spec than expected and saved at least £200, if not more as he pre-loads a free version of Office so that's another £120 saved. The best bit is that, as he says, the whole point of the business is to keep stuff out of landfill, so not only have I bought a reconditioned laptop which otherwise would've been dumped, he's taken my old one off my hands and I trust him not to ditch it. He also transferred everything very quickly from my old laptop to my new one, so I now have a good-as-new laptop which is a better spec than I expected for way less money and I don't feel guilty about ditching the old one. Can't ask for more and I'll certainly use this shop again in the future.
Just popped in to get a spare laptop charger as I thought mine is broken. But instead they managed to fix it while I was waiting. Excellent, professional and fast service. Very recommendable.
Top class business; a total delight of competence and friendliness. I am already looking for reasons to come back. Also their hand gel is wild.